3 March 2015
Let the wild rumpus start!
Madness reigns, staff are working around the clock, artists are arriving in their droves from the four corners of the earth and we have just one more chance to sleep before the Festival starts. And last Friday we were interrupted by a fire alarm and spent time standing outside the office all antsy wanting to get on with things.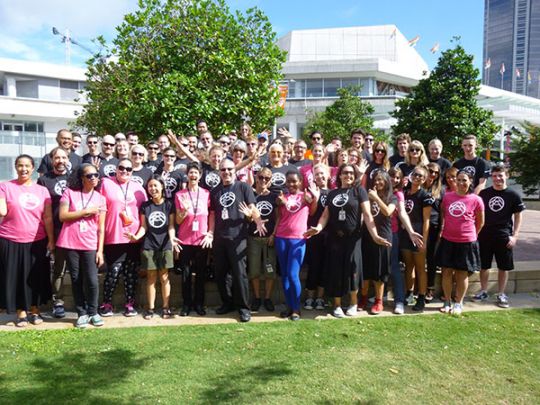 On the weekend, I headed out to the Waitakere ranges, my old stomping ground, and picked up punga for Hīkoi. The last part of the equation. The director and the actors are here, the set is in place, lights are up and we are all set for the world premiere tomorrow evening. Hīkoi, and the exhibition, Tūrangawaewae flood my mind with memories of times when I was young, and I see how much has changed since in the last 30 years. Some days I feel I am getting old, and how can that be?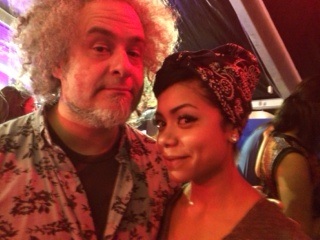 Of course Hīkoi is just one of the openings tomorrow night. LIMBO is "raising hell with a show that's pure heaven." I have met with the company a number of times – at the Southbank in London, where they played an entire summer sell-out season; and at Sydney Festival where Heather, Sxip and I chatted in the bar after the show. But the most random moment was when I bumped into them at Aalborg airport in Denmark – definitely random.
 I have seen the show from the booths and up close. Personally I loved it best being up close. See the sweat, feel the heat and be warmed by the smiles.
Neneh Cherry, goddess of hip hop, and the fabulous APO with their concert Water and Light also open tomorrow and from then it just rolls on and on - with a new show starting almost daily. There are too many to list but on Thursday Groupe F's Skin of Fire will light up the skies at the Domain and cover the museum in colour. Last time, Metro said it was "an explosive love letter to Auckland." David and I caught up with artistic director of Groupe F, Christophe Berthonneau, the master artist of light, fire pyrotechnics, for dinner on the day he arrived. It was going to be just a short sit down, but late in the evening we were still going, talking not only about the show, but the state of the world, links between New Zealand and France and many other things. It is always wonderfully stimulating to spend time with artists; they always have an interesting perspective and make me think.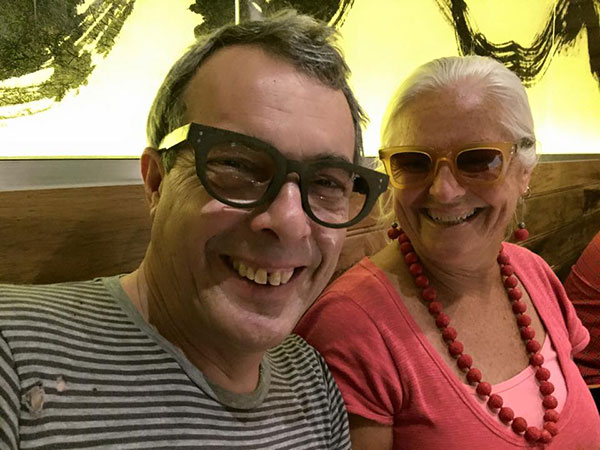 One more sleep, let's hope it is a good sleep because I wonder how much more I will get over the next three weeks. Gone are those days off, early nights or sleep ins. Tomorrow morning I start at 6.25am.
Carla

Images: Top, staff photo, Middle: Sxip and Heather from Limbo, Bottom: Christophe from Groupe F and Carla