16 December 2014
All I want for Christmas...
The first installment in a brand new occasional blog from the fifth floor office of Auckland Arts Festival artistic director, Carla van Zon.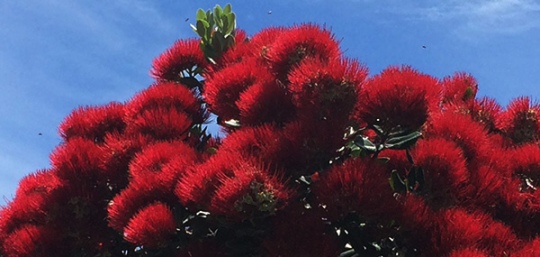 All I want for Christmas...
Fun and sun! I have had enough of wind and rain; I want the long summer days and evenings. I dream of those summers that seemed endless when I was a kid.
Christmas time and summer holidays are for me always about family and friends. I loved summer holidays as a kid, and each year memories flood back of family camping trips. My Dad liked to go to out-of-the way places: Wainui up north, or Whitianga near Omaio, and we always went late in January when most people had gone back to work. We swam, fished, picked blackberries, rode horses, explored, and I received my first kete. We got rained out, flooded out, and blown away on some occasions, with Mum and Dad holding our tent down in the middle of the night. And then there was the year that I got my School C results when the bus came from Kaeo once a week bringing the newspaper. Pretty lucky, I reckon.
Now we are slightly more sedate and my husband and I spend Christmas with my father in Omokoroa, and if possible with my sisters and their families. Lots of our family have birthdays as well around this time, so it is always a bit of a marathon. We have gone from a very singular immigrant family to an extended family with my sisters, their families and their families - so it isn't always easy to get together!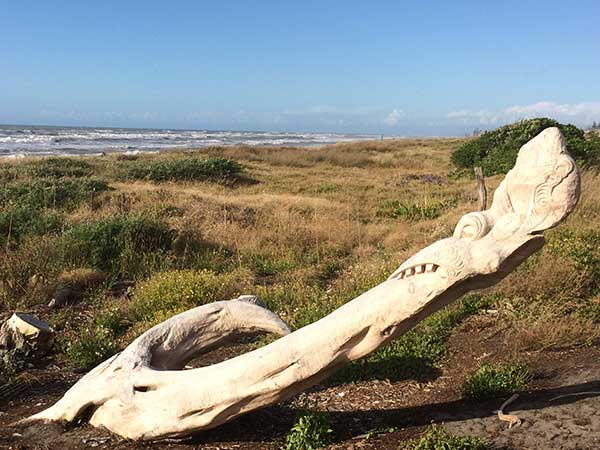 This year we are adding a picnic at the beach – a dream day for me – warmth, sun, the beach and my family all there. Yeh!!!!
Because I come from a Dutch family, we never had the big English style of Christmas, or what I imagine is an English style. We are more laid back, and eating tends to be outdoor and informal. We all contribute something to the feast which could be any day over a week's period, from my father's birthday on 20 December to my niece's on 27 December. In the old days, which was just a few years ago, when my nieces and nephews were little, we would all sit around the tree and I would give out one present at a time and make the present opening last for hours.
For the last few years we have stopped the present giving and are now doing more of a fun gifts game, where you can steal another person's gift. It always turns out to be a hoot. Plus everyone gets Festival tickets of course.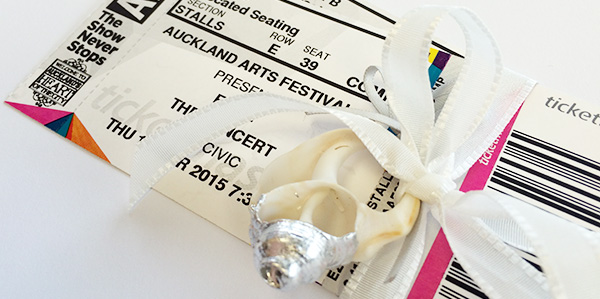 So if I think of my family these are the Festival shows that I will give them for Christmas. For my Nephews & Nieces in their 20's: LIMBO, a great, fun night out with a group. My sisters, Akram Khan's iTMOi and The Mooncake and Kūmara. For my Dad, Lady Sings the Blues. My husband Lake Street Dive. It's our 30th wedding anniversary during the Festival and Lake Street Dive is his favourite band. Each family, Groupe F's Skin of Fire. The Goddaughter (age 4) White and the Goddaughter (age 12) The Book of Everything.
Summer greetings to you all and have a great break. I'll be gardening, out and about on my bicycle and out pipping at Otaki Beach (pictured) – relaxing a world away and dreaming of what is coming next.   
Happy Christmas everyone!