17 March 2015
WIN: Finding Fela DVD's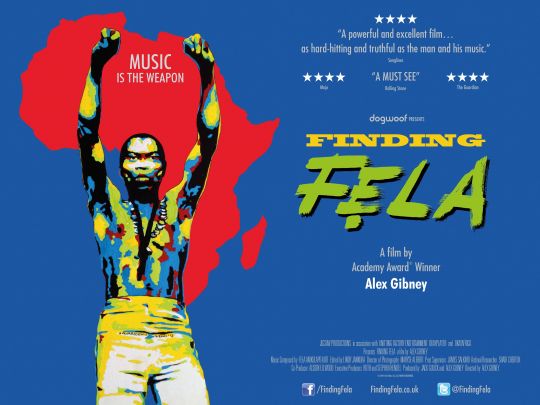 After turning up the heat at Adelaide Festival, Fela! has now arrived in Auckland and opens on Thursday, 19 March. Celebrating the music of Fela Kuti, the founding father of Afrobeat – Fela! is a stage show full of driving rhythms, irresistible swinging beat and the consummate skills of a 10-piece band plus nine singers and dancers. You will feel the vibe of an all-out Afrobeat party.
To celebrate Fela! we've got the ultimate giveaways for lovers (and future lovers) of Fela! thanks to Madman.
The recently released documentary, Finding Fela, directed by award-winning filmmaker Alex Gibney, is a vibrant, politically-charged journey into the life of the beloved of Fela Kuti.
We have 3 DVDs to give away!
To be in to win, simply tell us why you are excited about seeing Fela!
Email us your answer to competition@aaf.co.nz with FELA GIVEAWAY in the subject line, be sure to include your name, delivery address and phone number.
Entries close Friday 20 March at 5pm, winners will be drawn at random.
COMPETITION HAS CLOSED