20 November 2014
WIN: Fela! The Concert
It makes no difference if he's being compared to Bob Marley or Friedrich Handel, the musical legend Fela Kuti has been a hot topic of conversation lately.

Competition has closed.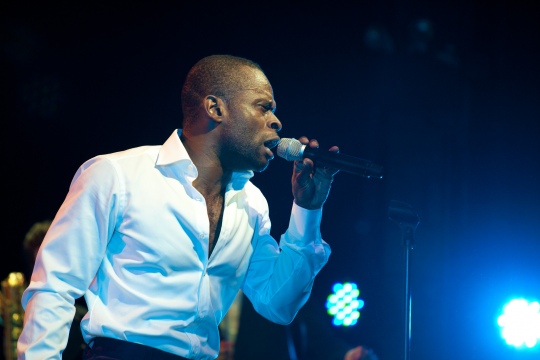 The musical legend Fela Kuti has been a hot topic of conversation around the office this month, and it's not just because we're Afro-beat fans.
Fela was recently compared to Bob Marley and Friedrich Handel in a BBC article. Award-winning film maker Alex Gibney's new documentary Finding Fela has brought the self-styled 'Black President' into renewed international focus. Broadcaster Nick Bollinger has reignited the memory of Fela with a beautiful and thought-provoking review of Fela's youngest son Seun's new album A Long Way to The Beginning, which he made with his dad's original band, Egypt 80.
The Broadway musical based on Fela's life, Fela!, has been seen and loved by over a million people. Now Fela! The Concert comes to Auckland.
Celebrating the songs of Kuti, Fela! The Concert is performed by select members of the original cast from the Broadway production. The concert brings us a little closer to this incredible artist and strident human rights activist through the groove and uplifting magic of his music.
We are giving away a double pass for a lucky person to be at the opening night of Fela! The Concert on Thursday 19th of March at 7.30pm.
COMPETITION NOW CLOSED